Yoga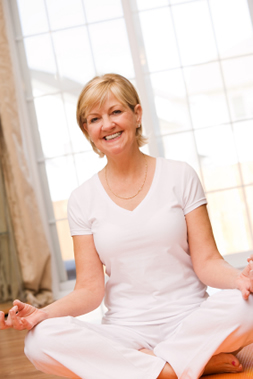 Yoga combines physical postures, breathing techniques & meditation to improve overall mental, physical & emotional health.    Physical postures, or asanas, are designed to tone, strengthen & align the body while improving balance & flexilbity.  Breathing techniques, or pranayama, are used to increase respiratory efficiency while relaxing the mind and body.  Meditation techniques are used to quiet, clarify and discipline the mind.  By encouraging mindfulness, individuals are able to improve overall functionality & quality of life.   
Health and Fitness Benefits
Improved functional capacity.
Increased strength & muscle tone.
Increased bone density.
Improved flexibility.
Improved balance & coordination.
Improved respiratory efficiency.
Decreased blood pressure.
Strengthened immune system.
Quality of Life Improvements
Decrease in joint aches and pains.  
Reduced risk of falling & associated injuries.
Improved ability to perform tasks of daily life with ease.
Improvement in stress coping skills & mood state.
Less anxiety & worry.
Improved concentration & memory.
Improved sleep.
Increase in overall energy and feeling of well being.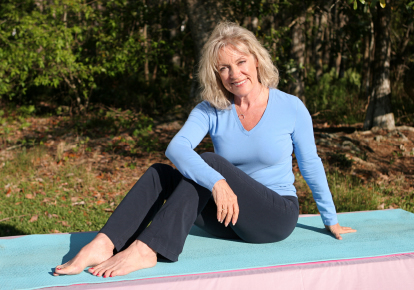 Contact Tiffany today to receive 20% off your initial yoga enrollment fee!
215-322-7014
E-mail: fite.fitness@verizon.net