What is Functional Fitness?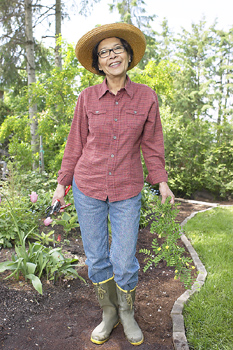 Functional Fitness is the functional capacity to perform normal, everyday activities safely & independently without undue fatigue.  As individuals age, the ability to enjoy a mobile lifestyle becomes more challenging. In most cases, some degree of functional fitness can be still be achieved  in the presence of chronic disease. Improving functional fitness will lead to a more healthy, active & independent lifestyle, greatly improving functional capacity & quality of life.  
Components of Functional Fitness:
Muscular Strength & Endurance 
Aerobic Endurance
Flexibility
Agility
Dynamic Balance
Body Composition
Functional Fitness is the ability to perform basic tasks of daily life such as:

walking
stair climbing
standing up from a chair or the floor
lifting
reaching
bending
kneeling
Improving functional fitness will allow individuals to safely participate in activities such as:
dressing
bathing
shopping
errands
household chores
travel
sports
gardening
active, social & recreational activities
The Importance of Fitness In Later Years
Technology
Medical technology = Longer Lifespan
BUT
Computer/Automation Technology = Sedentary Lifestyle = Technology Induced Inactivity = Increased Risk for Chronic Health & Mobility Problems!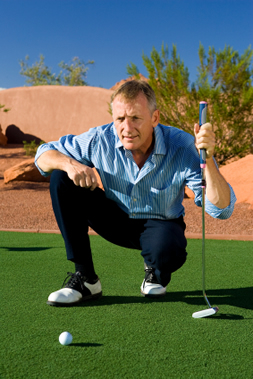 The Facts
Americans spend an average of 11.7 years with chronic disabilities.
US healthcare cost associated with technology induced inactivity is approaching $1 trillion per year.
It costs the US $26 billion per year to care for people who have lost their independence.
Annual health care costs per year jumps from $4,800 to $36, 000 as an older adult progresses from independent to dependent status.
Declines in strength over age 50 averages 15 to 20% per decade.
Declines in aerobic capacity over age 30 averages 5 to 15% per decade.
Is there hope?
Loss can be prevented or reduced with regular physical activity! Improvements can be seen at any age even for those with chronic diseases & disabilities!!
Assessing Functional Fitness
At Fite Fitness we utilize the Senior Functional Fitness Assessment Protocol to provide baseline information regarding the current functional capacity of an individual. The goal of performing functional fitness assessments is to extend independent, active life expectances and reduce disabilities. Based on the results of the assessments, individuals receive specific health & fitness recommendations, including specific exercises they should perform & lifestyle modifications they should make, to best improve overall functional capacity.
Improve Functional Capacity Today!
Contact Tiffany at
215-322-7014
E-mail: fite.fitness@verizon.net